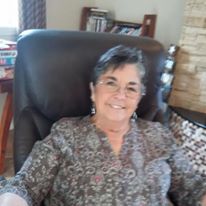 Welcome! My name is LaVada Mundt. I provide tutoring services for children in pre-school through 3rd grade. I have over ten years experience working with children 1:1 and in small groups as a paraprofessional in preschool, kindergarten, second, and third grade as well as working in a special education program for autistic children. My specialty is tutoring children from preschool through 3rd grade to help them grasp concepts required to succeed in learning.
I have passed the Washington State ETS Paraprofessional exam and have training in autism spectrum disorders and working with children with learning challenges. My goal is to create an empowering and engaging learning experience for young children.
I believe children learn best in a fun, calm setting! Is your child struggling in school, losing their joy for learning, or in need of 1:1 teaching time? My goal is to provide an uplifting environment that will increase their joy and confidence as they learn.
If you are interested in discussing your child's educational needs with me, please contact me by email.